Building Confidence and Commitment
Trade Journey is a 16-week program that offers the ability to experience trades, build confidence, and enhance the skills necessary to enter these traditionally male-dominated fields. It was designed for women who like working with their hands and who already have some experience in construction, renovation, mining, or maintenance positions, as well as those who want to transition into a trades career.
Participants explore various trades through basic training and projects in order to decide which one fits best, along with a built-in fitness program to help build physical fitness and strength at the worksite. The program also provides Personal Protective Equipment and assists in getting all necessary safety tickets needed.
If you are interested, contact us at tradejourney@ywcasaskatoon.com, give us a call at (306) 986-2884 or send us a text at (306) 292-7984.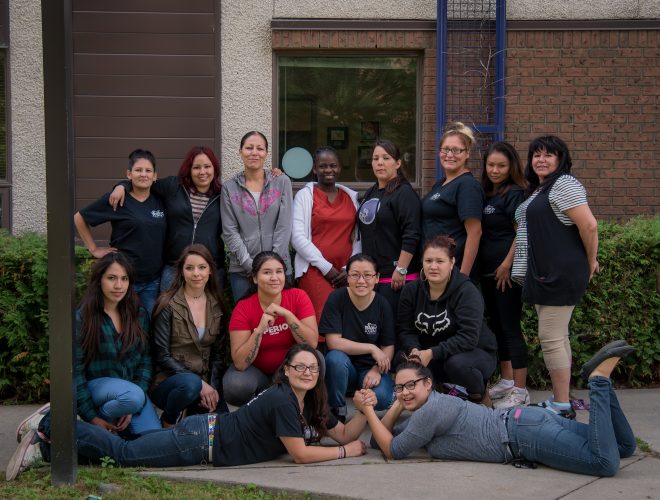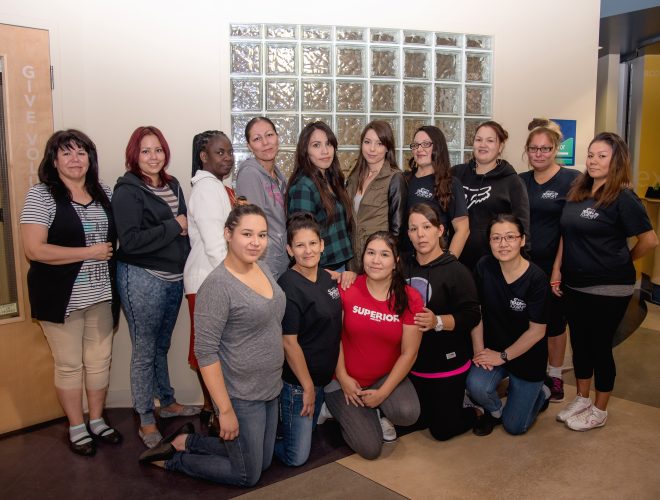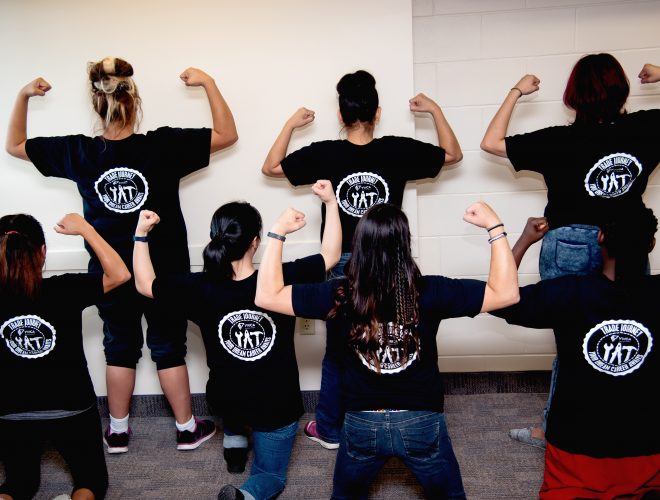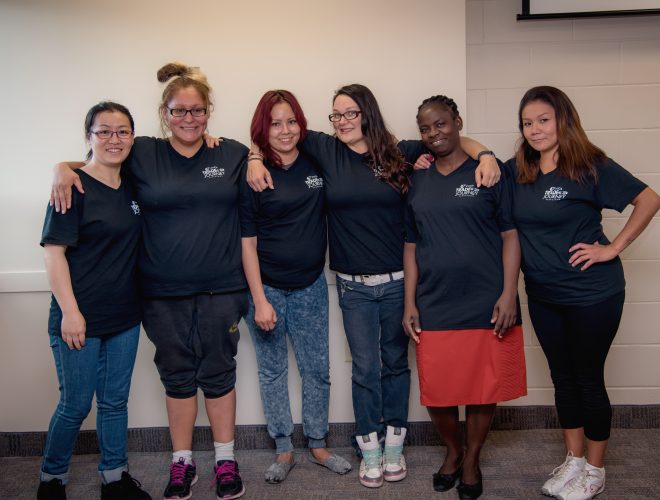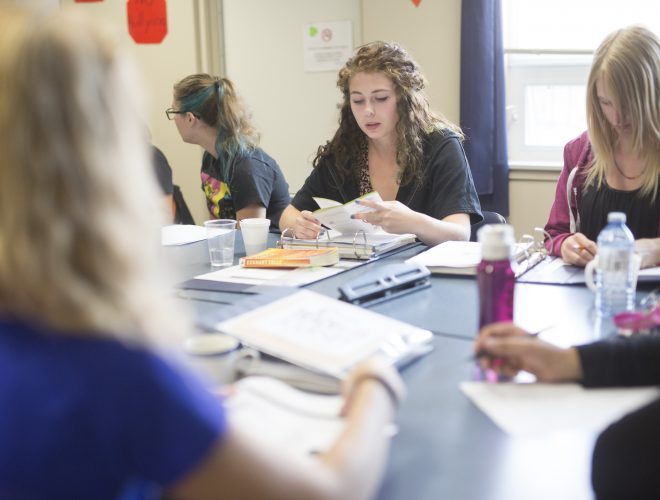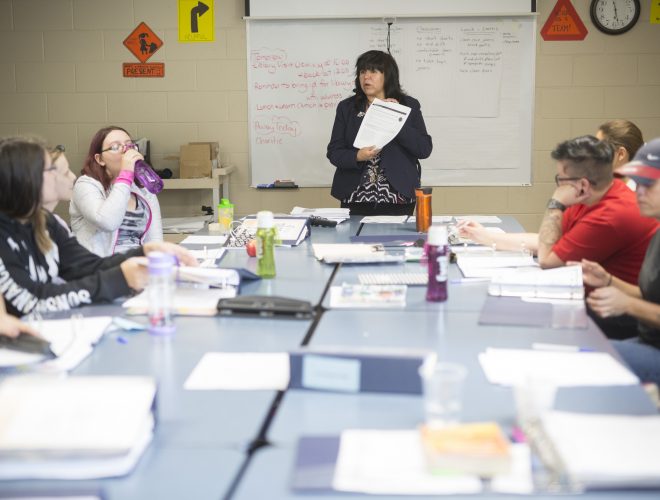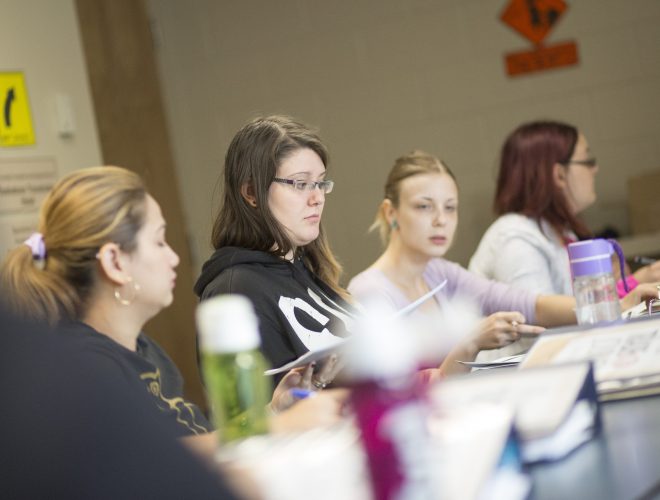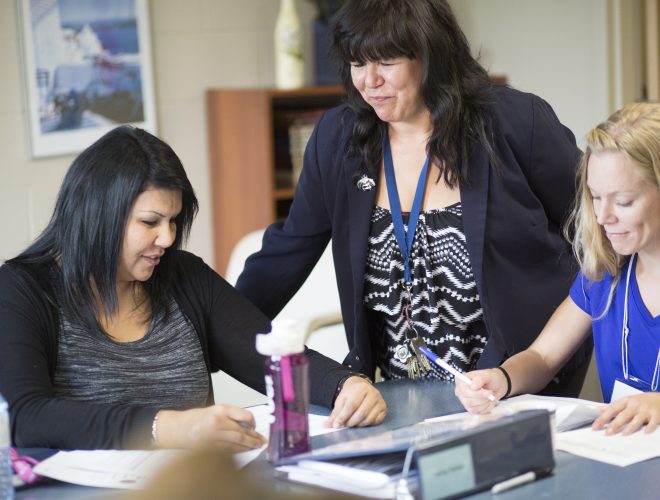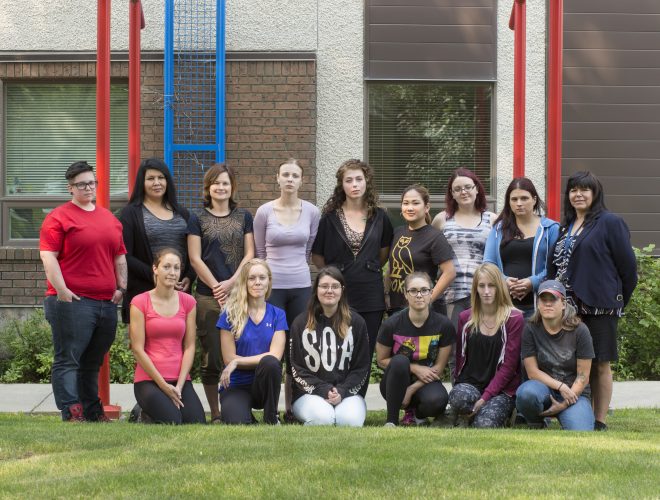 "I was taught valuable, life-changing lessons that no one has ever taught me growing up in life. This program taught me to work hard, to never give up, and to strive to be a better person and to help others."
Lindsay – Cohort 13, Trade Journey
Trade Journey Application
COHORT 19
YWCA Saskatoon's program Trade Journey is a pre-trades, pre-employment program. There is no cost to you, the training is fully funded. The 16-week program is designed to help 15 women transition from unemployed or underemployed jobs into construction careers. There are 14 weeks of classroom/online/in-shop instruction, culminating in a 2 week workplace training session. In order for you to have a successful Trade Journey, you must be able to commit to at least 30 hours of training per week.
Email to register for an information session to learn more tradejourney@ywcasaskatoon.com
Cohort 19:  May 6, 2024 to August 23, 2024
Frequently Asked Questions
How does the Trade Journey program work?
Step 1:

 Information Session – you will learn more about the program and get a look at the trades. After the session you can choose to submit an application for one of the fifteen spots or choose to pursue other options that fit better for you.

 

Step 2:

 Application – the step-by-step process will be explained at the information session. Applicants will be notified of their acceptance.

 
Step 3:

 Training – will run for 16 weeks, Monday to Friday. You will experience what its like to work in the trades, gain employability skills, identify a career path, and make a career plan.

 

Step 4: 

Job Search –When the program is done you will be ready to find a job as a construction labourer with a goal of entering the apprenticeship of your choice.

 

Step 5: 

Apprenticeship – Once you are placed with a company as a registered apprentice you will be supported as you learn on-the-job and attend apprenticeship training.

 
What does the 16 weeks of training cost?
Funding covers the training-related costs for participants so there is no cost to you. You will be provided with personal protective equipment and basic tools. 
Will I be paid while participating in the 16 weeks of training?
What about child care?
This program is for work–ready women. If you are offered a spot in the program, you will need to provide evidence of childcare for the 16 weeks of training and when employed. 
Where can I learn more about what it takes to work in the trades?
To learn more about trades in Saskatchewan, check out: