Women & Family at the
Crisis Shelter & Residence
For the duration of their stay, women in our shelter have access to a variety of optional programs to support physical and emotional healing and recovery, skill development, positive social interaction, and more. This includes:
Access to public health
Access to Community Service Village agencies
Access to the Fitness on 25th facilities
Opportunities to participate in community dinners and movie nights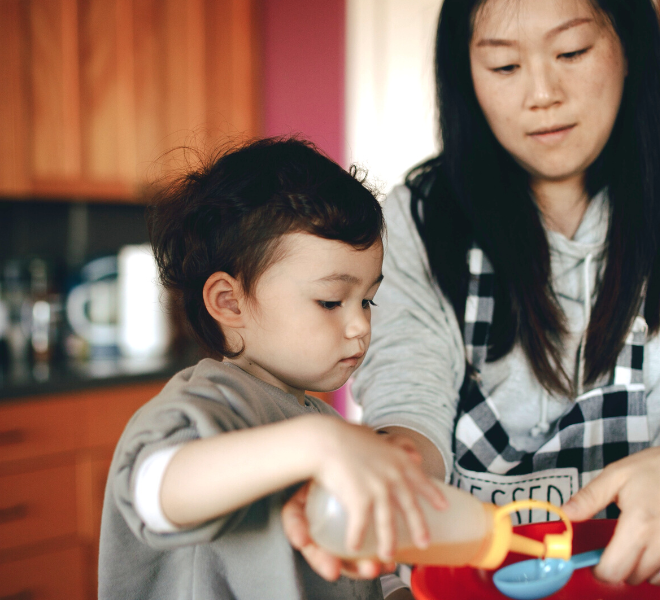 Nutritional Programs
We also offer education on healthy nutrition and its importance in physical, mental, and emotional health. These sessions covers basic nutrition, the Canada food guide, food safe principles, and eating well for diabetes. Individual nutritional counselling is also offered to help residents set their own healthy eating goals, determine portion sizes, and ensure a balanced diet, with the goal of enabling them to set goals and find balance for themselves.
Cultural Programs
Residents of our shelter are able to participate in cultural workshops where they meet with elders in the community, take part in sharing circles, and express themselves through art.