As of Friday, November 6th, 2020, the Saskatchewan Provincial Government and the Saskatchewan Health Authority are requiring all visitors of indoor public settings to wear a mask. This regulation is in place for 28 days. Visit this link below for details on the order from the Saskatchewan Government.
https://www.saskatchewan.ca/government/health-care-administration-and-provider-resources/treatment-procedures-and-guidelines/emerging-public-health-issues/2019-novel-coronavirus/guidance-on-cloth-and-non-medical-cloth-masks/indoor-mandatory-masking-requirements
YWCA Saskatoon/Fitness on 25th is dedicated to supporting this initiative as we do our best to stop the spread of the Covid-19 virus. When visiting our facility you are required to wear your mask in all places including the front lobby, weight room, gymnasium, lockers rooms and when on the deck of the swimming pool. Here are our guidelines and exceptions for the wearing of masks:
Wear a mask at all times with the following exceptions:

When your workout requires you to physically exert yourself you may remove your mask.
When you are in the swimming pool you are not allowed to wear your mask but please wear it while on the pool deck.

We expect you to put your mask back on after completing your workout movements. This includes between sets and movements when you may be moving around our weight room.
Even when masked maintain at least two-meters distance between yourself and others.
Members who are completing high intense exercises can require up to four meters distance from others to assist with reducing exposure of the transfer of the virus.
Be considerate of those around you while you workout and be cognizant of the workout your fellow members are completing.
Can you exercise while wearing a mask?
Science says yes. Researchers from the University of Saskatchewan released a study indicating that masks don't hinder breathing during exercise. Currently, we are not requiring members to wear a mask while completing your workouts but for the safety of those around you consider the results of this study.
Visit this link for information about the study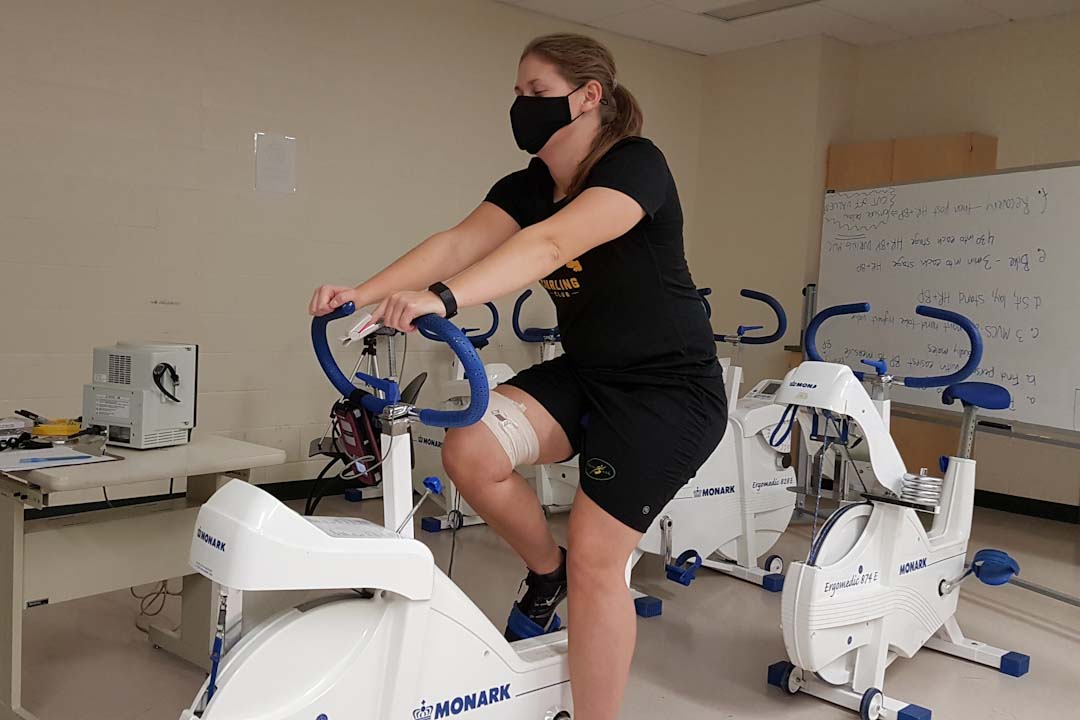 (image from the University of Saskatchewan Research Paper)